Appliance Removal Service in Erie
Need to dispose of an old fridge, stove, washer or dryer? Give Erie Junk Removal a call and get it rid of it for you the right way.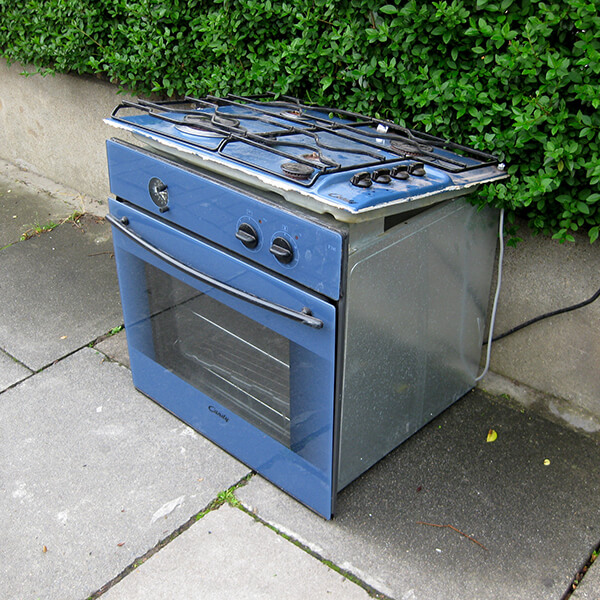 Erie, PA Home Appliance Removal Experts
Erie Junk Removal has decades of experience helping local residents with their household appliance disposal needs.
Household appliances require special attention and shouldn't end up in a landfill. They need to be properly disposed of and recycled in a safe manner.
Whether you're trying to make room for a new stove, oven, refrigerator, or your washing machine and dryer has got to go, give our licensed professionals a call today so we can swing by and take those old hunks of metal off your hands.
When you use Erie Junk Removal, you can rest assured you made the right choice and are giving back to preserving the future of our planet. 
Call (814) 208-5366 for a free and accurate estimate.
Household appliances are made up of several components that need to be specifically disposed of. That includes motors, rods, metals, and electrical parts. Properly recycling and disposing of your home appliances helps reduce harm to the environment and promotes a healthy ozone layer.
Don't toss that old stove or fridge out and forget about it. It's bad for your planet and for the environment. Call Erie Junk Removal and get those appliances – including freezers, washers, dryers, dishwashers, and microwaves – disposed of in a safe and clean way.
Need Appliance Removal In Erie, PA?
Give Erie Junk Removal a call for all your kitchen appliance and trash disposal needs in Erie, PA.
Let Our Erie Appliance Removal Pros Handle The Heavy Lifting.
Our team at Erie Junk Removal is always up to the challenge of  helping our customers banish old and useless appliances, furniture, yard waste, electronics, hot tubs, and other garbage from their lives.
We only employ experienced and skilled professionals experienced in the art of safely hauling and doing away with the junk and trash in our lives. We have been operating successfully for more than 20 years in our region.
If you've got junk that's got to go, give us a call and we'll spruce up your residential or commercial property in no time with affordable services.